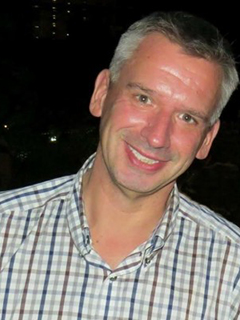 Manfred Ilg
Advisory Panel Member
Manfred, born in Munich, Germany in October 1967, knew from a very early age that he wanted to become an Hotelier, and wanted to travel the world.

He started to realize his dreams with an apprenticeship at Munich's best hotel, the KEMPINSKI Hotel "Vier Jahreszeiten" and from that time, a suitcase was always packed. Dallas / Texas, Budapest / Hungary, Bangkok / Thailand and back to the roots to Munich for a few more years before finally relocating to Asia in August 2000, taking up various positions for Central Hotels & Resorts, Dusit Hotels and Resorts, Orient-Express Hotels and Santiburi Group.

Manfred had moved to Chiang Mai from September 2011 until December 2104 to establish and manage the wonderful 137 Pillars House Hotel in the Wat Gate area, a luxurious, 30 Suites boutique hotel and gladly accepted the Advisor role for Skills 4 Life foundation. Now back in Bangkok, he is still assisting in organizing and carrying out fundraising events and visits our "young adults" whenever he returns to Chiang Mai.